High Flyers Take a Tournament Break
Submitted by SharonAllcorn on Sun, 11/10/2009 - 17:07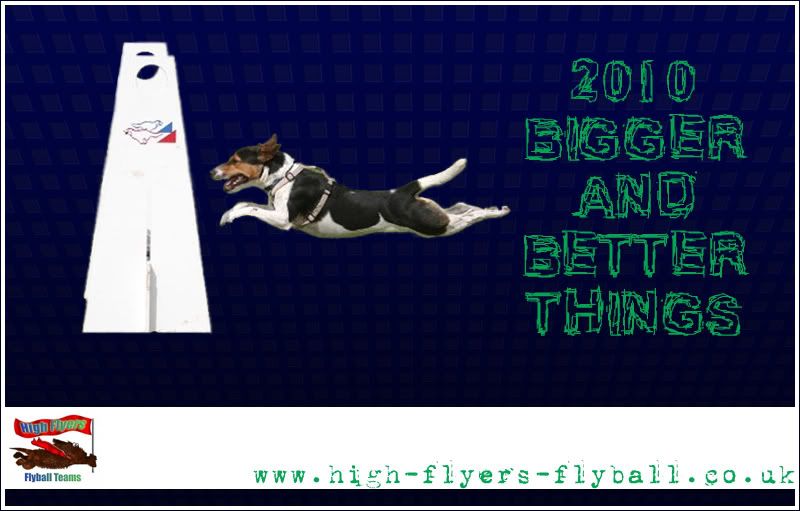 High Flyers are now having a break from tournaments after an eventful and successful year. We will now be commencing some serious (and not so serious!) training over the next four months at Aston Village Cricket Ground.

Here are a few of our highlights from 2009:
High Flyers hit 16.66 seconds.
High Voltage retained division winners at the British Championships and High Flyers were runners up in division 1.
High Flyers came fourth at the European Championships in Belgium.
Due to club growth the introduction of two new open teams: High Velocity & High Volume.
Three dogs this year gained Silver awards.
We would like to thank all of our friends in flyball for the giggles, advice, party nights and great racing, as for us this is one of the biggest highlights!!!
We look forward to seeing you all early next year on the circuit!
Upcoming Events
No upcoming events in our diary............yet. Check back soon.